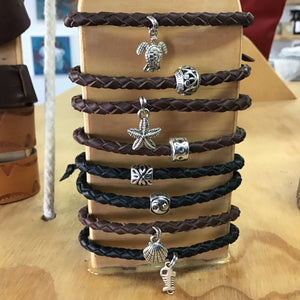 I hand make these wristbands with kangaroo leather, so they are durable. Both the leather and charm are  suitable to leave on in the shower.
A great unisex gift for young and old.
They are a special type of round 4 strand plait.
Choose between brown or black and a selection of charms.
To fit wrist size approx 16-19cm
Custom sizes can be made on request.