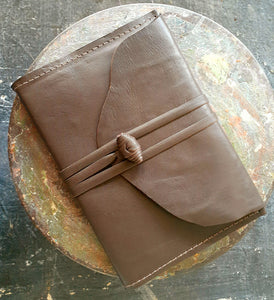 This journal is hand made using soft, supple kangaroo leather. Traditional leather toggle tie to close journal.
A6 journal with replaceable notebook.
I hand make all the leather journal covers with an art plain page book. The book can be replaced with a new one into the sleeves so you can continue using your leather journal cover.